REV Robotics More Board v2.0
v2.0 Updated with these features! Added 5V and 3.3V power indicator LEDs. Adjusted 5V rail routing to fully isolate rail when jumper is removed. Added MXP pass-through connector Silk...Read More
Product Overview
v2.0 Updated with these features!
Added 5V and 3.3V power indicator LEDs.
Adjusted 5V rail routing to fully isolate rail when jumper is removed.
Added MXP pass-through connector
Silk screen improvements
The
REV Robotics
More Board is a passive expansion board designed for the roboRIO MXP (myRIO Expansion Port). Every MXP signal is broken out to screw terminals and common 3-pin headers, effectively doubling the available Analog and Digital IO/PWM ports on the roboRIO. Drive more motors and connect more sensors with the More Board.
More information can be found at
https://www.revrobotics.com/more-board-v2-0/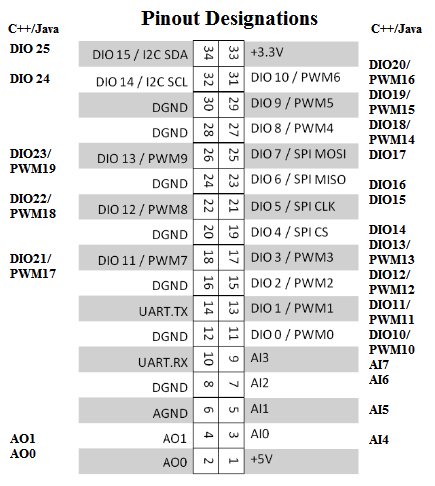 Specifications
Product Lifecycle: <a href='https://www.revrobotics.com/rev-11-1100/' target='_blank'>available at REV Robotics</a>
Size: 4x4 in.
Documents
Don't see what you need?
Returns
Returns are not accepted for this product.
More Board

great addition to the roborio

Review

4 Stars

Seems to work as advertised.

The Rev Robotics More Board seems to work as advertised. After waiting 10 days to receive the expansion board, our FRC team got it installed and operating very quickly. The team is happy with the capabilities and performance so far. Hopefully we won't have to order a replacement because the item is out of stock and with AndyMark's shipping delays, would not be able to get another one any time soon.

"Review"

"great product"