NOTE: This product is not included in any Sales or Discounts. Customers who are not affiliated with FIRST teams are required to purchase this product through NI directly (Options available here) ...Read More
Product Overview
NOTE: This product is not included in any Sales or Discounts.
Customers who are not affiliated with
FIRST
teams are required to purchase this product through NI directly (Options available here)
The NI roboRIO 2.0 is new for the 2022
FIRST Robotics Competition
. The most up to date information, and technical specifics, will be published by NI when they become available. For more roboRIO support for
FIRST Robotics Competition
teams, visit
ni.com/frc
This device is designed specifically with
FIRST
in mind. The announcement of the roboRIO 2.0 on the
FIRST
Robotics Competition Blog, discusses all the new features to expect.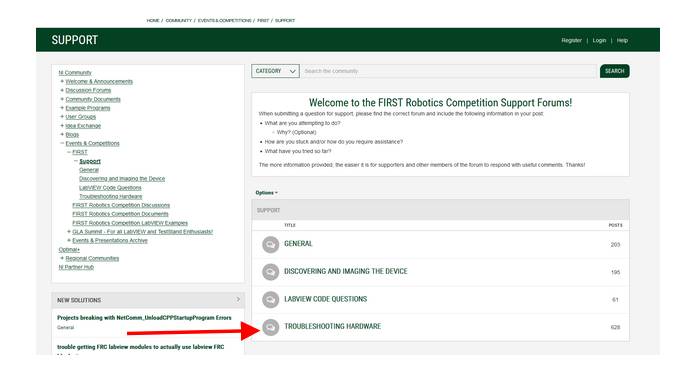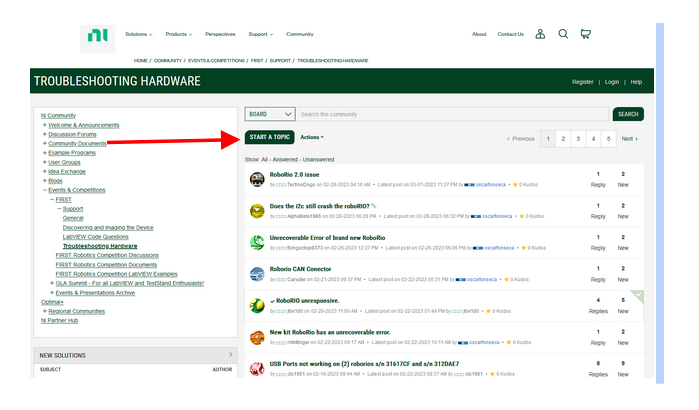 F.A.Q.
Will my FRC Team receive the roboRIO 2.0 in the 2023 KOP?
Is the roboRIO still legal for FRC?
What programming languages does roboRIO 2.0 support?

It supports LabVIEW, Java, and C++.

How is roboRIO 2.0 different from roboRIO 1.0?
Can non FRC customers purchase a roboRIO 2.0?

FRC teams, affiliates, partners, and organizers can purchase a roboRIO 2.0 from AndyMark provided they will be used to support FRC teams or competitions.
Contact NI with inquiries for non-FRC uses

Can I get more information on the roboRIO 2.0?

NI will post information on the NI website as it becomes available

We lost our power connector, where can I get more?
If I have a roboRIO 1.0 with an issue can I get a roboRIO 2.0 as replacement?
Is an SD card included with the roboRIO 2.0?

Yes, a 4GB microSD card comes preinstalled
Specifications
DDR3 Memory: 512 MB
Nonvolatile Memory: 16 MB (not accessible) / 4GB microSD (accessible)
Processor speed: 866 MHz
Documents
CAD File(s)
Don't see what you need?
Returns
Not a game-changer, but a solid upgrade

The roboRIO 2.0 retains almost all the features of the 1.0 version. Most significant in the new version is the micro SD card, which replaces the USB retention screws. Having the robot code on the SD card is pretty handy and makes for quick code changes. The processor is supposed to be much faster, almost 2X, but we haven't seen that yet. The NavX works fine in the MXP port, the CAN bus works as expected, and the PWM and DIO ports work, too. No messy surprises so far.

Our team needed to order a new robo rio 2.0 but...

Our team needed to order a new robo rio 2.0 but it was out of supply. We requested an email when it is available. We received the email and ordered it asap. It took us 3 days to get it and we are pleased. Thank you.

RoboRio purchase

AndyMark greatly improved shipping times this season.

More powerful than 1.0

The RobRIO 2.0 has a faster processor. The storage memory is all contained in the microSD card. There is much more permanent storage than the 1.0. The only way I could change the firmware was by programming the SD card. One feature is that you can have more than one SD card programmed. You can quickly change the SD card to change the loaded program. I am looking forward to the extra memory and the processor speed for image processing.

You will need a new version of the Imaging tool to use this device

The new imaging tool has not been released yet. To use this device now you need access to the Beta version of the 2022 Game Tools so that you can image it.